Tyler Lee Howell
October 21, 2018
STATUS
: OPEN
On the evening of 10/21/2018, Tyler Lee Howell was murdered and located on John Hamm Road in Milton, FL. If you have ANY information regarding this homicide, please get in touch with us. IT IS 100% ANONYMOUS. You will never be asked your name, never have to go to court, and nobody will find out who you are.
Remember, ANY information is helpful. You may be the missing link that law enforcement needs. There is also an enhanced $5,000 reward available.
You can reach us anonymously:
By phone (850) 437-STOP (7867),
By visiting our site SRCCS.com,
or downloading the P3Tips App.
Find the most recent update here: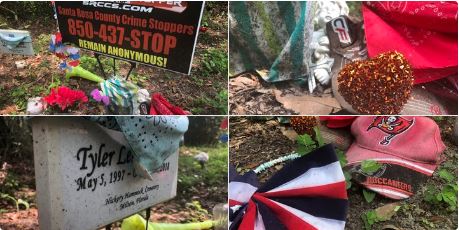 ---